Olden Days of Scorching Might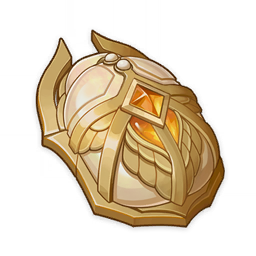 Olden Days of Scorching Might
Trophies
5★
Weapon Ascension Material
Weapon Ascension Material.

In the era when the ignorant Lord of Deserts ruled, his power descended upon every inch of the land like the scorching sun.

Ancient stone tablets record that he turned his power into seven rays of blinding light or seven pillars, which he granted equally and mercifully to everyone. No one was neglected, nor was anyone discontented.

That was a forgotten golden era, an era when the Lord of Flowers had faded into the sands and the Lord of Verdure was determined to leave. Only the descendants in the yellow sand chose to follow their god. Even as the grim shadow of calamity loomed, the power in which they had faith shone brightly like amber and gold.

Yet calamity befell nonetheless, and the golden insectoid insignias were buried beneath the depths of shrine and palace, under collapsed pillars engraved with images of eagles and bulls.
Sources:
Crafted
Domain of Forgery: Leading Karma (Wednesday/Saturday/Sunday)
Used by weapon ascensions: