Waster Greatsword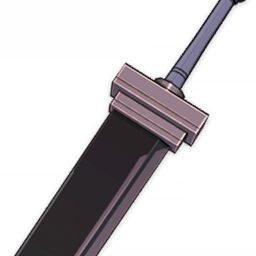 Waster Greatsword
1★
Claymore
A sturdy sheet of iron that may be powerful enough to break apart mountains if wielded with enough willpower.
Stats:
Asc.
Lv.
Base ATK
A0
1
23
A4
70
185
Click to expand...
Ascensions:
Asc.
Mora
Items
A4
10000
Click to expand...
Lore:
The one who uses this heavy, edgeless two-handed greatsword knows this well:

It matters not what the weapon is, for it is the wielder's might that counts.