Seasoned Hunter's Bow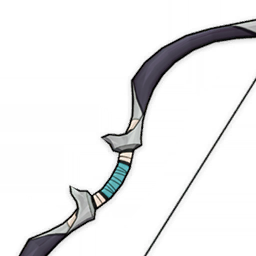 Seasoned Hunter's Bow
2★
Bow
A bow that has been well-polished by time and meticulously cared for by its owner. It feels almost like an extension of the archer's arm.
Stats:
Asc.
Lv.
Base ATK
A0
1
33
A4
70
243
Click to expand...
Ascensions:
Asc.
Mora
Items
A4
15000
Click to expand...
Lore:
A hunter must always be downwind, and must never walk upright on a mountain's ridge.

It matters not if their target is beast, monster or the wicked — this method remains the same.