Pocket Grimoire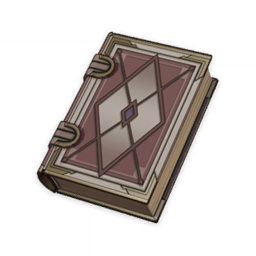 Pocket Grimoire
2★
Catalyst
A carefully compiled notebook featuring the essentials needed to pass a magic exam.
Stats:
Asc.
Lv.
Base ATK
A0
1
33
A4
70
243
Click to expand...
Ascensions:
Asc.
Mora
Items
A4
15000
Click to expand...
Lore:
A manual on magic that is popular amongst students, it is portable enough to fit into one's pocket.

It has been stripped of the lengthy descriptions of principles and voluminous exercises. All that is left now is exam content.

Currently obsolete due to the revisions made in the 12th edition of the Magic Guide.