Iron Point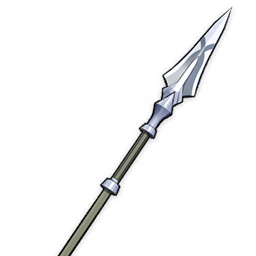 Iron Point
2★
Polearm
Sharp and pointy at one end, it is a balanced weapon that is quite popular among travelers.
Stats:
Asc.
Lv.
Base ATK
A0
1
33
A4
70
243
Click to expand...
Ascensions:
Asc.
Mora
Items
A4
15000
Click to expand...
Lore:
A simple weapon that exudes a certain austerity.

For those who defend that which they must protect,

Or a traveler with naught to their name but themselves,

Even the most mundane of weapons might be ten times as powerful as it seems.