Hunter's Bow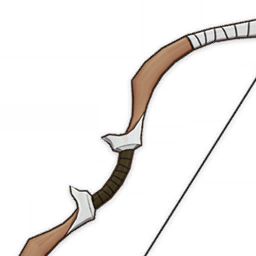 Hunter's Bow
1★
Bow
A hunter's music consists of but two sounds: the twang of the bowstring and the whoosh of soaring arrows.
Stats:
Asc.
Lv.
Base ATK
A0
1
23
A4
70
185
Click to expand...
Ascensions:
Asc.
Mora
Items
A4
10000
Click to expand...
Lore:
Legend has it that Mondstadt once played host to one who made music on bowstrings—

Or perhaps it might be more fitting to say that this wandering musician used an instrument's strings to fire arrows.

But this is naught but an old folk legend.