Apprentice's Notes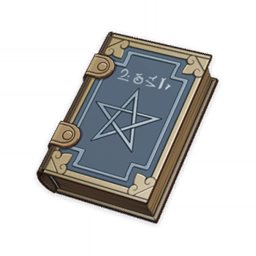 Apprentice's Notes
1★
Catalyst
Notes left behind by a top student. Many useful spells are listed, and the handwriting is beautiful.
Stats:
Asc.
Lv.
Base ATK
A0
1
23
A4
70
185
Click to expand...
Ascensions:
Asc.
Mora
Items
A4
10000
Click to expand...
Lore:
With words, this book records learning, experiments, and incantations.

With the spaces between words, it records a student's striving.