Movement of an Ancient Chord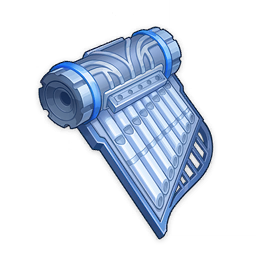 Movement of an Ancient Chord
Trophies
4★
Weapon Ascension Material
Weapon Ascension Material.

In that great disaster, the golden palace sank with its throne, the music was shattered, the notes turned to silence...

But the remnants of that empire never gave up their desire for salvation and to surpass fate.

To save their waning civilization and their desire to transcend, the Golden Troupe played melodies most wondrous, enticing children to offer their precious souls to the sleeping golems.
Sources:
Crafted
Domain of Forgery: Robotic Ruse (Monday/Thursday/Sunday)
Used by weapon ascensions: