Iron Talisman of the Forest Dew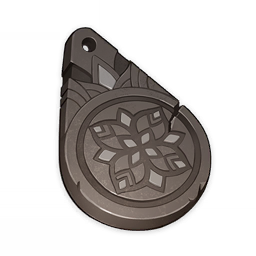 Iron Talisman of the Forest Dew
Trophies
3★
Weapon Ascension Material
Weapon Ascension Material.

Later, the Lord of Verdure taught people the mystery of the forging of black iron. The innocent mortals thus grasped the knowledge of using fire to forge blades.

The Lord of Verdure took pleasure in their knowledge — Lethal as fire and blades were to her, they made ordinary people powerful.
Sources:
Crafted
Domain of Forgery: Tainted Clouds (Monday/Thursday/Sunday)
Used by weapon ascensions: