Festive Drum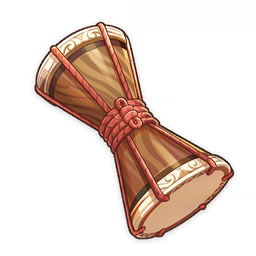 Festive Drum
Utility Items
4★
Gadget
A musical instrument that can be used in performances.

A drum with a clear sound and unique design. It has an exquisite exterior and features intricate craftsmanship. High-quality materials have been used in its construction, with a view toward sound quality during performances, intonation and long-term wear and tear.

It is said that this small drum combines an Inazuman traditional instrument with some quirks of drums from other nations. When it plays certain tunes, it can even bring people good luck...