Dustproof Potion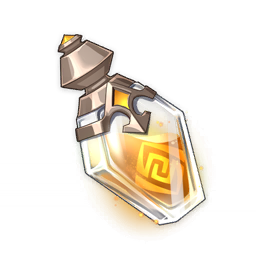 Dustproof Potion
Food and Potions
3★
Potion
A potion that boosts Geo RES and keeps one from getting bothered by sand and dust.

It has a strange taste not unlike that of magnets. It keeps a traveler clean from all the sand and dust out there.
Sources:
Crafted
Effect:
Increases all party members' Geo RES by 25% for 300s.