Dross of Pure Sacred Dewdrop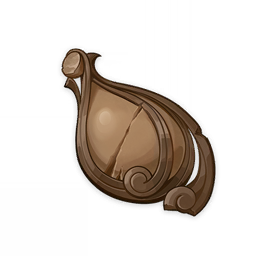 Dross of Pure Sacred Dewdrop
Trophies
2★
Weapon Ascension Material
Weapon Ascension Material.

Legends say that before the birth of life, there was a dense primordial sea. It is the purest origin of all things, and one day, it will also swallow all life... and those things which did not arise from it will be filtered out, becoming naught but floating detritus.

"The existence of detritus also has meaning — What kind of thing would be rejected by the source of all things that swallows all life?" the young Harmost asked the great usurper, pondering this conundrum.
Sources:
Domain of Forgery: Artisanship (Tuesday/Friday/Sunday)
Used by weapon ascensions: