Broken Goblet of the Pristine Sea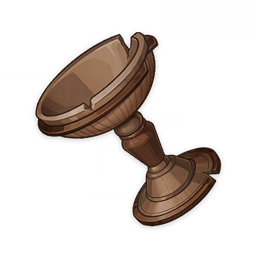 Broken Goblet of the Pristine Sea
Trophies
2★
Weapon Ascension Material
Weapon Ascension Material.

Legend says that when the first usurper came to the primordial sea, the first sovereign gave him a goblet of water.

Later, he became the unquestioned god-king, and used this goblet of water to refine the mysterious drops of dew, establishing a splendid and powerful empire.

But that is now an ancient story, whose main characters now sleep in the phosphorescence of the schools of the deepwater fish.
Sources:
Domain of Forgery: Curious Contraptions (Wednesday/Saturday/Sunday)
Used by weapon ascensions: