Thunderhelm Lawachurl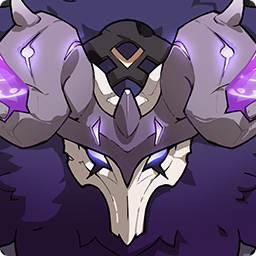 Thunderhelm Lawachurl
Hilichurls
Elite Enemy
A mysterious "lord" of hilichurls that strides through the thunderstorm.

This huge hilichurl is referred to as "Lawa" by its brethren. Its giant body is so saturated with Electro energy that Elemental Energy seeps through the cracks in its body in the form of Electro Crystal growths.
Enters "enraged" state when shielded, where attacks are increased.
Resistances:
| | | | | | | Physical |
| --- | --- | --- | --- | --- | --- | --- |
| 10% | 70% | 10% | 10% | 10% | 10% | 50% |