Thundercraven Rifthound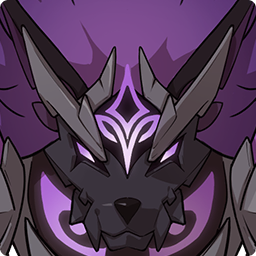 Thundercraven Rifthound
The Abyss
Elite Enemy
A beast with monstrous blood that is capable of eroding the boundaries of the world. They were created by "Gold."

Once upon a time, they ran riot across the continent, but they went extinct for a time due to resistance and mass hunts. Recently, however, they have re-emerged. The pack of black wolves that now threaten Springvale and Wolvendom are such creatures.
Guide:
Enters "Devour" phase when rage meter is filled (triggered by attacking with Electro).
Resistances:
| | | | | | | Physical | Note |
| --- | --- | --- | --- | --- | --- | --- | --- |
| 25% | 25% | 25% | 25% | 25% | 25% | 25% | Normal |
| 25% | -40% | 25% | 25% | 25% | 25% | 25% | Devour |