Ruin Drake: Earthguard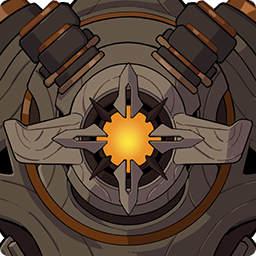 Ruin Drake: Earthguard
A horrifying dragon-shaped machine.

It is said to be a war machine left behind by a now-destroyed nation. It mimics the appearance of the beings known as Vishaps, with some functional enhancements. Such machines have an even greater ability to "absorb" — or perhaps the right word is "counteract" — elemental powers than the vishaps.

From this ability, one can glimpse the scale of the ambition that the civilization that made these machines must have once held...