Rockfond Rifthound Whelp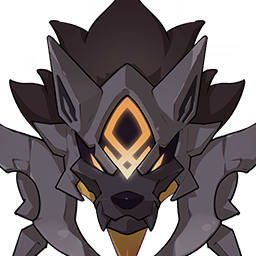 Rockfond Rifthound Whelp
The Abyss
Elite Enemy
A beast with monstrous blood that is capable of eroding the boundaries of the world. "Gold" classified them as "Alfisol."

They follow the encroaching abyss to devour the elements. Fortunately, there are few of them left now in this world.
Guide:
Enters "Devour" phase when rage meter is filled (triggered by attacking with Geo).
Resistances:
| | | | | | | Physical | Note |
| --- | --- | --- | --- | --- | --- | --- | --- |
| 20% | 20% | 20% | 20% | 20% | 20% | 20% | Normal |
| 20% | 20% | 20% | 20% | 20% | -10% | 20% | Devour |