Perpetual Mechanical Array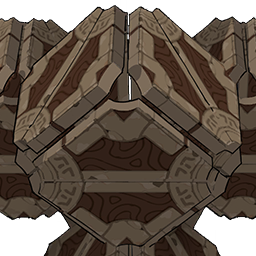 Perpetual Mechanical Array
Automatons
Normal Boss
A strange, alien machine.

They say that it is a war machine left behind by a nation that has already been destroyed. Composed of several different parts, it can adapt to its combat environment and employ a variety of attacks.

This machine, comprised of cubic shapes, is on some level very much like the elemental hypostases.
Resistances:
| | | | | | | Physical | Note |
| --- | --- | --- | --- | --- | --- | --- | --- |
| 10% | 10% | 10% | 10% | 10% | 10% | 70% | Normal |
| -40% | -40% | -40% | -40% | -40% | -40% | 20% | Stunned |