Frostarm Lawachurl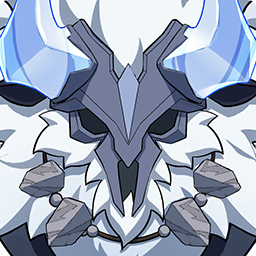 Frostarm Lawachurl
Hilichurls
Elite Enemy
A mysterious "lord" of hilichurls that stalks the snow and fog.

This huge hilichurl is referred to as a "lawa" by its brethren. Its body, honed to the very limit, almost seems to blend into its Cryo-filled environment, and its stoic nobility is like that of the frozen northland rivers.
Enters "enraged" state when shielded, ignoring 80% Physical and Elemental Bonus DMG.
Resistances:
| | | | | | | Physical |
| --- | --- | --- | --- | --- | --- | --- |
| 10% | 10% | 70% | 10% | 10% | 10% | 50% |