Vourukasha's Glow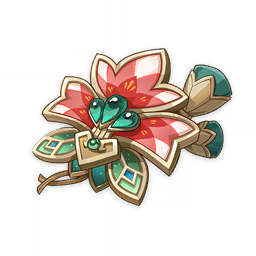 Vourukasha's Glow
Available in 4★ and 5★
Bonuses:
4-Piece Set Bonus
Elemental Skill and Elemental Burst DMG will be increased by 10%. After the equipping character takes DMG, the aforementioned DMG Bonus is increased by 80% for 5s. This effect increase can have 5 stacks. The duration of each stack is counted independently. These effects can be triggered even when the equipping character is not on the field.
Pieces: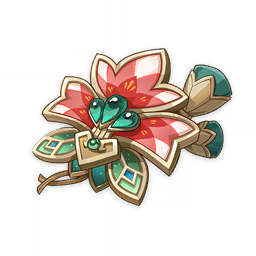 Stamen of Khvarena's Origin
An insignia in the shape of a lovely little flower that was once worn by pilgrims in times long bygone.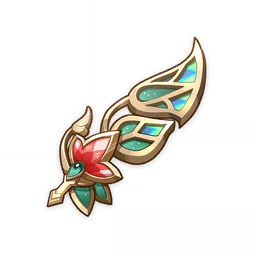 Vibrant Pinion
An exquisite feather-shaped decoration on which the vivid hues of verdant leaves and fragrant flowers shimmer.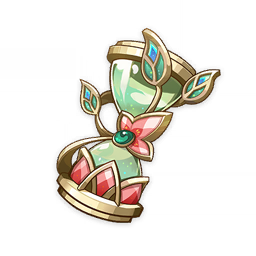 Ancient Abscission
An ancient timepiece upon which the light of Khvarena gleams. It is filled with a pure liquid that appears alive.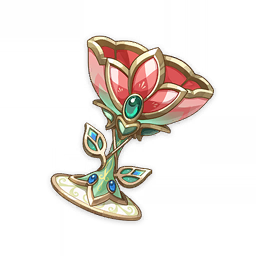 Feast of Boundless Joy
An opulent wine goblet that was once filled with nectar and honeydew, but is empty today.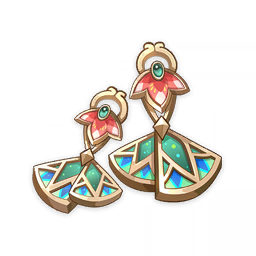 Heart of Khvarena's Brilliance
Intricate and vibrant earrings upon which the luster of a hundred flowers seems to flow.