Archaic Petra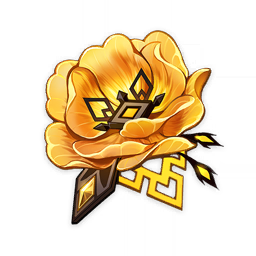 Archaic Petra
Available in 4★ and 5★
Bonuses:
2-Piece Set Bonus
Gain a 15% Geo DMG Bonus.
4-Piece Set Bonus
Upon obtaining an Elemental Shard created through a Crystallize Reaction, all party members gain a 35% DMG Bonus for that particular element for 10s. Only one form of Elemental DMG Bonus can be gained in this manner at any one time.
Pieces: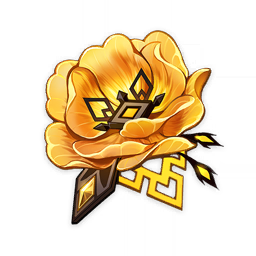 Flower of Creviced Cliff
A flower born of the minerals and rocks of cliffside cracks. The way its petals blow in the wind makes it seem alive.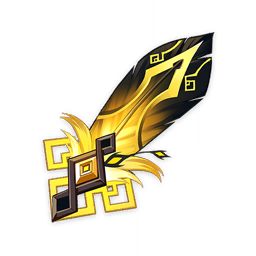 Feather of Jagged Peaks
A hard feather from a large seacliff hawk. The basalt tip of the feather sometimes glistens with a cool dew.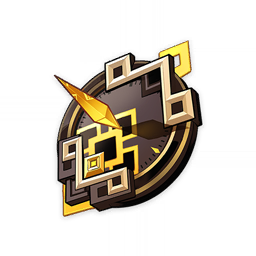 Sundial of Enduring Jade
A sundial carved from a single, large piece of jade. Its lined with a pattern that silently records the passage of time.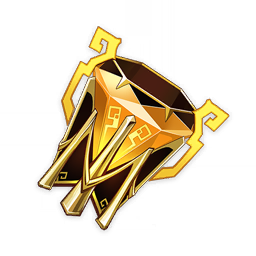 Goblet of Chiseled Crag
A resplendent yet dignified wine goblet, once filled to the brim in an era long gone.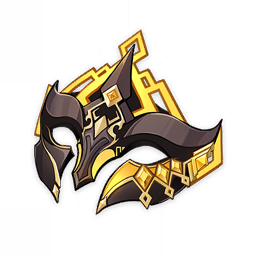 Mask of Solitude Basalt
A solemn mask exquisitely carved from basalt. Its hollow eyes stare ahead expressionless and cold.